HS Code: 9507.30.00
In 2013, China imported US$3 million worth of products under this HS Code (down 48% from US$5.8 million in 2012), in terms of import quantity, China imported 169,618 pcs of products under this HS Code, down 71% from 856,410 pcs in 2012.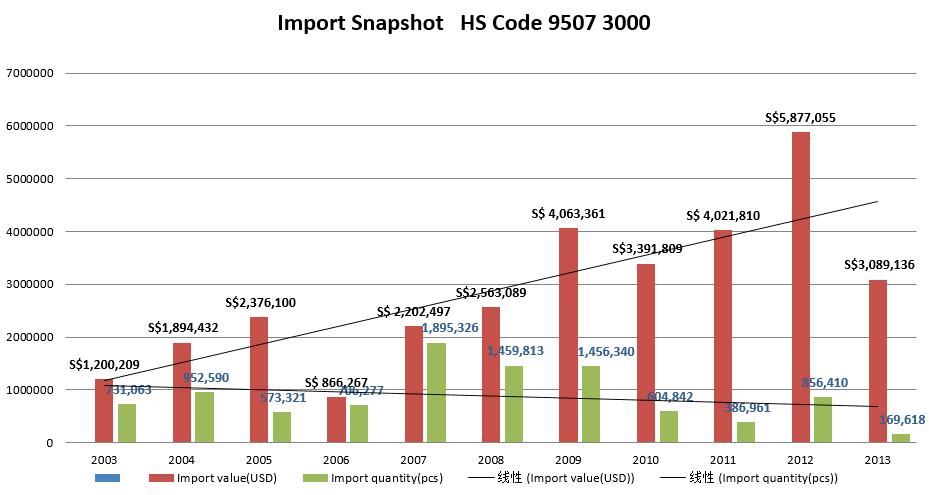 The peak period was in 2007 to 2009, when the China market was growing tremendously, China imported 4.811 million pcs of fishing reels with the value of only US$8.82 million, it was clear that the price was under-declared to avoid the hefty import duty and VAT, there is good reason for the importers to smuggle the fishing reels, since the Customs duty for HS Code 9507 3000 is 21% based on CIF value, plus additional 17% VAT based on CIF good value and Duty amount, however, the risk for smuggling is also very high.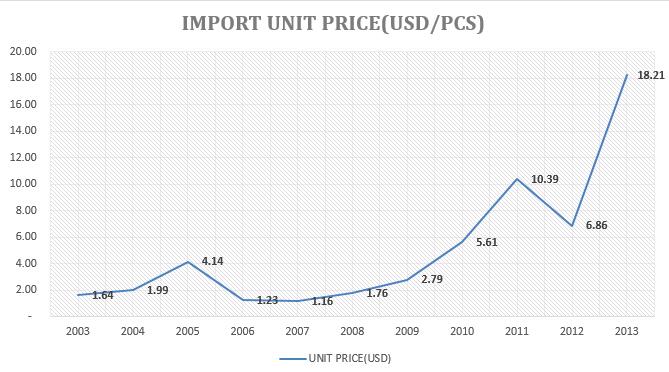 For more info, please kindly contact with us for more detailed analysis, or if you need picture with high resolution, please send email to us. We are always at your disposal at any times.
Data Sources: Based on China Customs- Statistics trade data.